CHARMING artist teddy bear with jointed limbs, oyster mohair, suede paws, and sweet face with glass eyes, embroidered muzzle and cupped ears. Simply finished with a red plaid neck bow. Exceptionally handmade, nicely wrapped, and quickly shipped…A REAL TREASURE!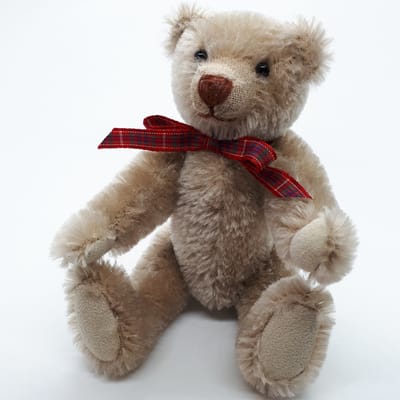 Super speedy delivery and the most perfect little snowbear bauble! Beautifully made!
ADORABLE miniature Santa bear with amazing detail and diminutive accessories! An endearing little teddy perfect for Christmas display. LOVE!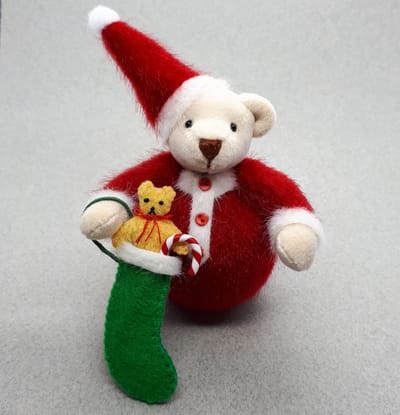 Absolutely beautiful earrings and arrived before I expected. Thank you so very much.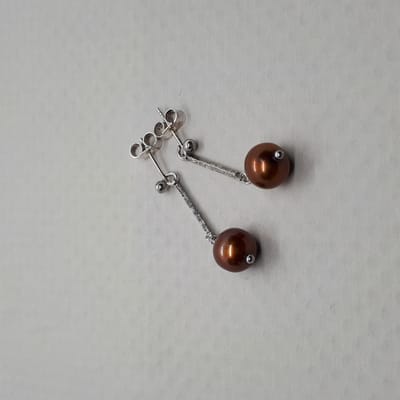 Horace arrived safely today. He's lovely. Many thanks for prompt delivery.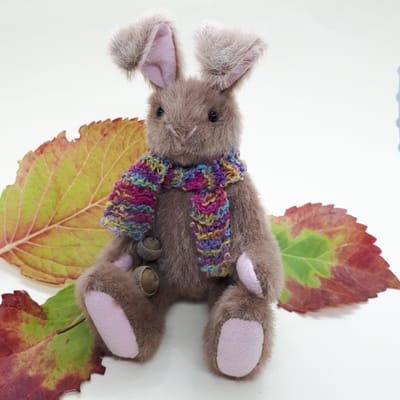 The keyring has just arrived. I love it. It is a present for my son on his 18th, and I am sure he is going to love it too. Many thanks.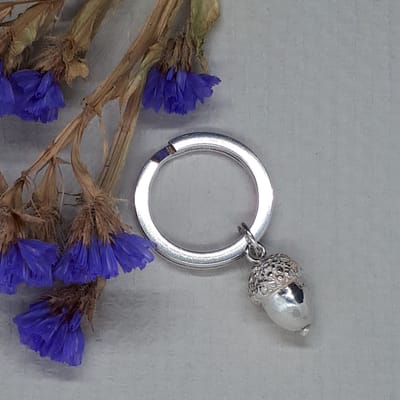 Oscar arrived safely a few minutes ago. Thank you. I'm sure my 18 year old granddaughter will be delighted with him ... He is gorgeous! Thank you for a very prompt service & beautiful packing too.
So in love with your bears… Flurry – so cute… Your bears are so gorgeous.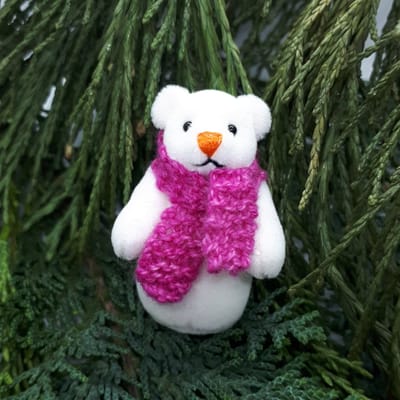 Just wanted to let you know I received my bear! He is gorgeous! Thanks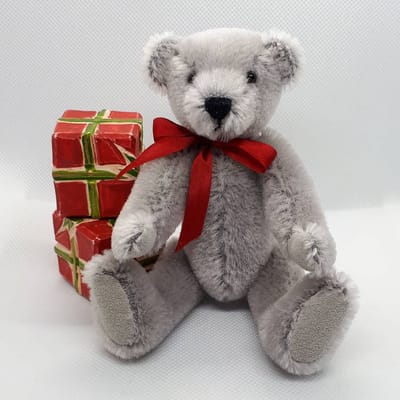 This is an exquisite little bear, beautifully made and a total delight. He is even better in the flesh, (or should that be fur), than than the photos showed! Many thanks, this little bear will be very treasured.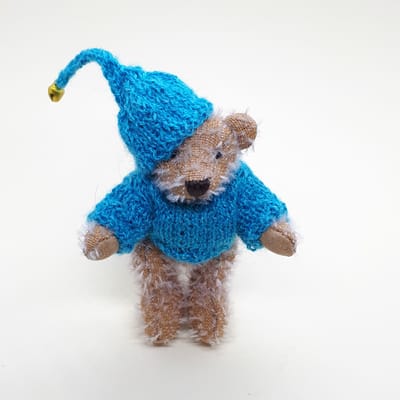 Jan's little bears are truly works of art and made with such intricate detail that they each have endearing personalities. I'm so very pleased with the purchase and will treasure my two bears. The careful and thoughtful presentation and packaging was a lovely surprise too.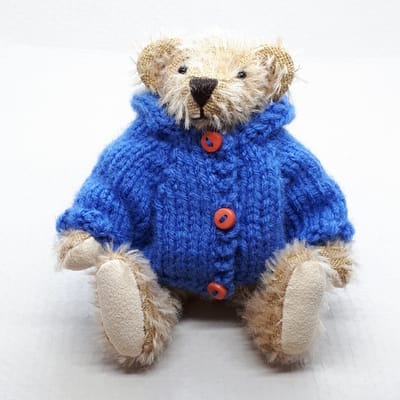 I wanted to write and thank you for the superb 'master - class' in bead threading. It was thoroughly enjoyed by everyone - not just because we all 'made' something - but it gave a chance to socialise, which is just as important. Thanks again, a great success all round!